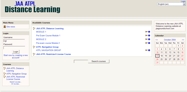 Interested in setting up a E-Learning solution for your Distance Learning Course?

Our unique approach to E-learning has a proven track record in making your course unique and economical to run...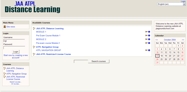 Interested in setting up a E-learning environment for your Residential JAA ATPL Classrooms?

The JAAGROUNDSCHOOL.com E-learning lab offers a computerised classroom to JAA ATPL schools. See how this learning management system can benefit your school ....